Get Involved
Looking to make a difference in your community? Start a coat drive!
We are looking for adult and children size warm winter coats. Each year we aim to collect 50,000 warm winter coats to provide to individuals and families in need. Coats are cleaned by Anton's Cleaners and made available to a network of over 90 distribution partners made up of local nonprofits, social service agencies, and schools to ensure the coats are given to those who really need them free of charge.
It's easy to get started!
Select your drive date(s) and location. A drive can last a day, a week, a month or the entirety of our coat drive (October 15, 2018 – January 6, 2019). Pick a length of time within the official Coats for Kids collection dates that work for you and your community.
Register your drive.  We want to be able to assist you with your collection drive. Register through the links below!
Spread the word! Tell your community about your coat with Coats for Kids! Check out our promotional materials.
Collect warm winter coats for children and adults
Drop off the collected coats at any Anton's Cleaners, Jordan's Furniture or Enterprise Bank. Anton's will clean the coats, free of charge, and ensure they get to those who need them most! You can drop off coats as often as you'd like throughout the program's collection dates (10/15/18 – 1/6/19), just be sure to let us know what school or organization you are from so we can give you proper credit (or school reward points!)
---
Representing an Organization or Community Group?
Organize a coat drive in your town! We'll supply you with the materials you need to make sure your coat drive is a success! Whether you are a local business looking to make a difference or a community group looking for a worthwhile initiative, we want to hear from you!

---
Representing a School?
Organize a school-wide coat drive! We'll supply you with the materials you need to make sure your coat drive is a success! Elementary, Middle and High Schools also have the opportunity to participate in the Coats for Kids School Rewards Program where you could win great prizes for your school! Ready to get started?
NOTE: Schools participating in the annual School Rewards Program are asked to drop off coats at your nearest Anton's Cleaners. We'll provide you with a receipt upon donation. For more information about the school rewards program, click here.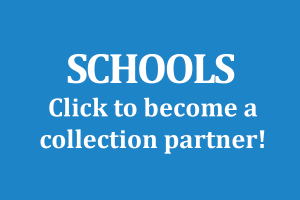 ---
Are you a nonprofit, social service agency, or school looking to receive coats?
Coats for Kids partners with many social service agencies and other organizations, to distribute coats. We are eager to expand our outreach so that everyone who needs a coat will have one. If your organization can help distribute coats, we would very much like to talk with you about the possibility of having you join the Coats for Kids distribution team. As part of our commitment to reach as many people as possible, we require that coats be distributed at no charge.